Donor Wall
The Donor Wall is our way of recognizing those individuals and businesses who have provided financial support to the Valley City State University Foundation. Please note that those individuals marked with an asterisk * are deceased. All information on the donor wall is of June 30, 2022. Should you notice any errors or omissions, please advise us accordingly.
The University community is fortunate to have this level of financial support and commitment. From all of us at Valley City State University, we say thank you!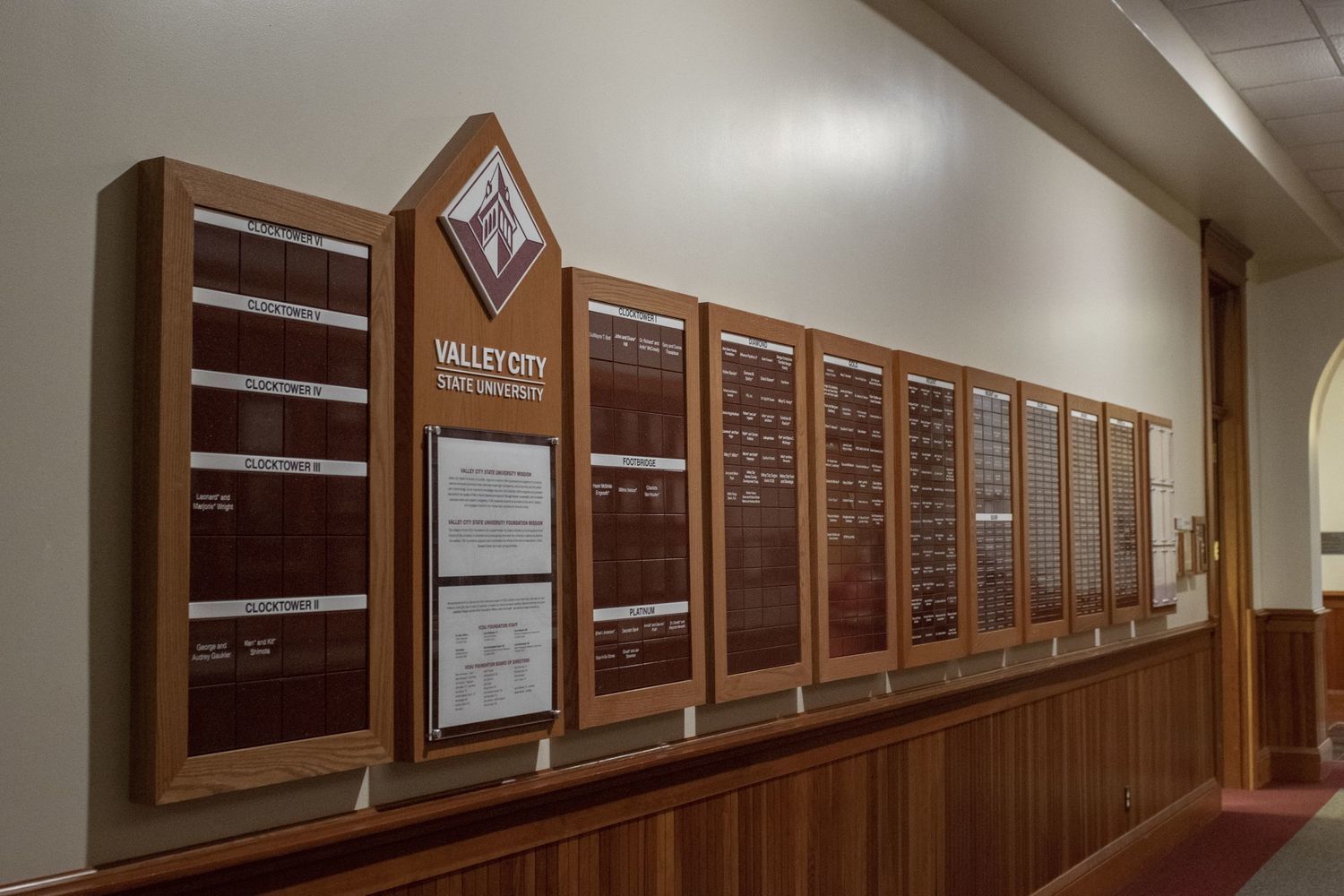 Lifetime Giving Levels
Regent Designate

A commitment towards regent's level
To view the names on the donor wall click here click here.