Legacy Society
The Legacy Society encourages people who have supported Valley City State University while they were living to continue to have an impact on the University after the time of their death. They can do so with a charitable bequest. Gifts can come in the form of money, property, stocks, bonds, life insurance, or a percentage of an estate.

These gifts are intended to say thank you for the good work of Valley City State University and the tremendous impact the University and its people have had on your life.

More often than not, there are very attractive tax benefits that accompany a gift of this type. People should seek professional advise from their lawyer and accountant to determine the exact impact a gift of this type would have on their personal situation.
Your Gift is a Lasting Tribute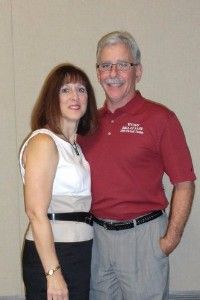 VCSU continues to play a very important role in the lives of students who pass through these halls. Some say it's about people. Others have referred to the tremendous education and life experience that VCSU provided. The truth is that Valley City State University is indeed a special place. Like other quality colleges and universities, Valley City State University is dependent on financial assistance from people like you to continue our mission. Your support of VCSU has certainly been appreciated. When you are gone, that support will be sorely missed. By leaving a legacy through a gift in your will, you can continue your support of Valley City State University long after you are gone.
"Jim and I are pleased to be part of the Legacy Society. We have great memories of meeting at VCSU and attending college activities, while learning from wonderful and caring instructors"