Rerick, Mark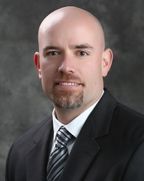 MARK RERICK '01
Mark serves as the Director for Athletics with the Grand Forks Public Schools.  He is also the current president with the North Dakota High School Activities Association (NDHSAA) and Vice-chair for the National Interscholastic Athletic Administrators Association (NIAAA) publications committee.
Mark previously was Assistant Principal/Activities Director at Dickinson High School and Teacher/Coach/Activities Director for Hillsboro High School.
In 2019, Mark received the Bruce D. Whitehead Distinguished Service Award from the NIAAA.  He is a member of the VCSU Viking Hall of Fame, a Certificate of Merit recipient, was recognized as Class A Athletic Director of the Year and has been published over 30 times nationally.
Mark is active with the VCSU Viking Oarsmen and has served as an officer. 
When asking Mark what graduating from VCSU means to him he said, "Being a Viking has always meant PRIDE and Family to me.  There is always a sense of knowing you're a small part of something much bigger than yourself whenever you can represent yourself as a VCSU grad."  Mark remembers his early days at VCSU and meeting people like Cory Anderson, Jim Egeberg, Dave Bass, Al Olson and Val Moritz.  It was impossible to speak to these outstanding people without knowing that you were going to be part of something special.