Monilaws, John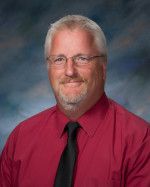 Awarded in 2005
John graduated from Valley City State University in 1987 with a composite music education degree. He is currently employed as the 9-12 Music Teacher at Lisbon Public Schools. Prior to that, John taught at Litchville-Marion Public School and North Central of Barnes.
John has been very active in civic affairs. He has served as president of the Valley City Community Theatre, musical director of the VCCT, charter member and past president of the Bridges Art Council, director of the Epworth UMC Choir, director of the "Bon Voyage" EBC Fraternity Hit Parade, coordinator of the Barnes County Music Festival, and along with other EBC Fraternity alumni he produces and directors the "We're in the Christmas Mood" show sponsored by the EBC Fraternity Alumni. John is currently a member of the VCSU Alumni Association Board of Directors and the VCSU Music Alumni Advisory Committee. While a student at VCSU, John was awarded the Viking Pilot Award for two years and also served as VCSU Student Senate Vice President and President. He has also been named to "Who's Who Among American Teachers".
In nominating John for the Alumni Service Award, the VCSU Music Faculty stated, "John Monilaws has worked diligently to improve the cultural life of Valley City and the surrounding communities. His concern for the community and the health of VCSU serves as an inspiration to all VCSU alumni and is especially appreciated by the current faculty members of the VCSU Music Department.
When asked to share a special memory of his time at VCSU, John replied, "There are several-- Music Department tours, EBC Hit Parades, Madrigal Dinners, and Student Senate meetings and trips. The first time I set foot on campus I knew it was where I wanted to continue my education. It was clean, everyone was friendly, and it was affordable. My involvement with the EBC Fraternity makes up most of my memories. I was amazed that a group of college guys could produce a professional show like the EBC Hit Parade year after year. I am proud to call VCSU my Alma Mater."
John has two daughters, Mariah and Natalie.