Greij, Eldon D.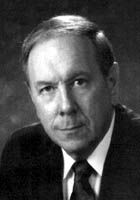 Eldon D. Greij graduated from Valley City State University in 1959. After graduating from VCSU with a Bachelor of Science degree in biology, Eldon attended North Dakota State University obtaining a masters degree in zoology. In 1962, Eldon began as professor of biology at Hope College, Holland, Michigan. In 1969 he was rewarded a doctoral degree in zoology from Iowa State University.
In 1987, Dr Greij founded a magazine, Birder's World, based in Holland, Michigan. From its modest start the magazine has burgeoned to a circulation of near 75,000 bi-monthly, with subscribers in all 50 states and 20 foreign countries. The magazine has been described as an excellent birding magazine. It features state of the art color photography and a fascinating editorial mix appealing to anyone interested in birds. Birder's World has won several publishing awards for editorial and printing excellence and was nominated for Magazine of the Year in 1992.
Dr. Greij and his wife, Maxine, have three children.