Gross, Robert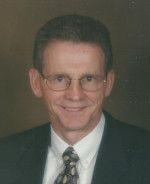 The Distinguished Alumni Award was adopted by the VCSU Alumni Association to recognize alumni/alumnae who have achieved prominence in their chosen field of endeavor. The nominee must have received national or international recognition and must have been identified as an expert in the individual's chosen field. Robert Gross, a 1964 graduate of Valley City State University, has been selected by the Valley City State University (VCSU) Alumni Board of Directors to become the 58th recipient of the Distinguished Alumni award.
Robert Gross graduated from Napoleon High School in 1960. After graduating from Valley City State College in 1964, Bob worked in Waubun, MN, for four years as a teacher and principal. Bob worked in Brainerd, MN, for 31 years as a teacher, principal, assistant superintendent and superintendent of schools. He served as superintendent of schools of the Brainerd Public Schools, a district of 7,300 students for 18 years. In 1999, he accepted the position as superintendent of a private American school in Singapore, a position he held for eight years. Bob currently serves as a regional educational officer with the Office of Overseas Schools, a division of the U.S. Department of State. The Office of Overseas Schools was established to support American families living overseas.
In 2006, Bob was named the International School Superintendent of the Year by the Association for the Advancement of International Education and in 2010 received the Napoleon High School Outstanding Alumni Award. While working in Brainerd, Bob was named the Regional Superintendent of the Year by the Minnesota Association of School Administrators. The American Library Association also selected Bob as the American Library Association Superintendent of the Year and in 1987 he was named the Brainerd Area Citizen of the Year.
What does being a graduate of VCSU mean to Bob? "Being a graduate is profoundly important to me because it is probably one of the few institutions where a very sheltered farm boy could attend and be readily accepted and be given an opportunity to succeed. The quality of instruction was superb, and as important, the warmth of the faculty and administration was instrumental in my enthusiasm to stay all four years and graduate."