Gudmestad, Neil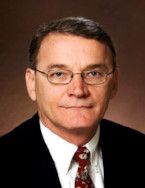 Dr. Neil Gudmestad, a 1974 graduate of Valley City State University, has been selected by the Valley City State University (VCSU) Alumni Board of Directors to become the 57th recipient of the Distinguished Alumni award.
Dr. Neil C Gudmestad obtained his PhD in 1982 and joined the faculty at North Dakota State University in 1985 where he is currently a University Distinguished Professor of Plant Pathology. Prior to obtaining his degree he worked as a plant pathologist for the North Dakota State Seed Department, the agency within the ND Department of Agriculture responsible for regulating seed certification in the state.
He has conducted research on the diseases of potato for over 33 years. Dr. Gudmestad's research program actively conducts research on a number of foliar and tuber diseases of potato that are soil or seed borne and he is principally interested in the biology, ecology and genetics of plant pathogens. His current research program is heavily involved in studying new and invasive plant pathogens affecting potatoes in the United States as a result of climate change.
Dr. Gudmestad has published over 300 peer-reviewed articles, book chapters, technical papers and other publications over his career. He has successfully authored or co-authored research proposals in excess of $25 million to fund agricultural research at NDSU, of which nearly $10 million has directly supported his research program.
Dr. Gudmestad has been honored by a number of organizations including Meritorious Service Awards from the Northern Plains Potato Growers Association in 1996 and he was the first recipient of the National Potato Council Researcher of the year in 2000. The North Dakota Agricultural Experiment Station recognized his research program in 1991 and again in 2001 by naming him Researcher of the Year. He was also recognized in 2006 by NDSU when he was presented the universities most prestigious research award, the Fred Waldron Outstanding Researcher. In 2007 Dr. Gudmestad was named one of the inaugural University Distinguished Professors at NDSU, the highest honor the university can bestow.