Sandness, Paul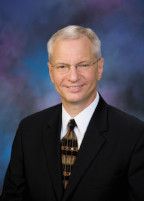 Paul Sandness, a 1976 graduate of Valley City State University, has been selected by the Valley City State University Alumni Board of Directors to become the 59th recipient of the Distinguished Alumni Award.
Paul earned his Juris Doctorate at UND in 1979.
Sandness began his career with Montana-Dakota Utilities in 1980. MDU was founded in 1924, and provides value-added natural resource products and related services essential to energy and transportation infrastructure. MDU has operations in more than 40 states and a market cap of over $6.5 billion.
Sandness held various positions with increasing responsibility within MDU over the years. He retired in January after serving as the general counsel and corporate secretary of MDU Resources Group, a position he held since 2004, with offices in Bismarck, N.D. He also served on MDU's management policy committee, was a director of the company's subsidiaries and corporate governance officer, ensuring compliance with applicable laws and regulations. Sandness is married to Patty (Herzberg) Sandness '77. The couple has two sons, a grandson and a granddaughter.