Pedersen, Dean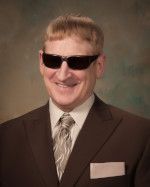 Our eleventh Alumni Service Award receipt is Dean Pedersen.
Dean is a 1965 graduate of College High and attended Valley City State University in 1966. Dean entered the Army in 1967 and served in the Vietnam War. Dean retired from the Army and is a 100% Disabled American Veteran.
Dean has served on the V-500 Board of Directors for ten years with five of them as President of the V-500 Board. He was recognized by the V-500 Board as Volunteer of the Year in 2012.
Dean's leadership propelled the V-500 organization to new levels of achievement. He is a tireless leader, inspiring his colleagues on the board to raise the bar and do more for the V-500 organization. Dean continues to serve on the board and is consistently one of the top producers in enlisting new and renewed V-500 memberships.
"Dean's commitment to his community, his country, and to this university is without question. Over his lifetime, he has given so much and he continues to give. Dean is an inspiration to all of us to lead and to give back in any way we can. He is a special person in every way. We are proud to call him our friend. He is most deserving of the Valley City State University Alumni Association's Alumni Service Award." Larry Robinson, Executive Director of University Advancement.
Dean's special memory of VCSU is meeting and getting to know the outstanding faculty....Lillian Jacobson, Thilda & Lena Vangstad and Mabel Snoeyenbos to name a few.