Birhanzel, Wendy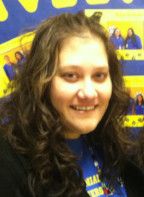 Awarded in 2015
Wendy graduated from Valley City State University in 1998 with a Bachelor of Science Degree in Education. She earned her Master's in Education Administration from Cali State Dominguez Hills in 2004 and a Doctorate from University of Southern California in 2007.
Wendy is currently the Assistant Superintendent of Curriculum, Instruction and Assessment for Harrison School District 2 in Colorado. She has been principal of two low-performing schools and within 2-3 years' time at each school, earned state and national awards for increasing achievement and decreasing the achievement gap.
In 2009, she became Principal of Wildflower Elementary and within two years the school was named a National Blue Ribbon School by the Department of Education for drastically increasing the achievement at a diverse school while also decreasing the achievement gap. Then in 2011, she moved to become Principal at Centennial Elementary and within three years time, she had turned the achievement around from being the lowest in the city to one of the top performing schools in the area.
When asked "What does being a graduate of VCSU mean to you?" she replied "Being a graduate of VCSU means a solid education and assurance that I would be successful in life. VCSU provides a top notch education preparing students for opportunities in life."
Wendy's special memory of her time is when her mother passed away on the first day of her student teaching. Wendy said "Although this was a tragic event for me, the entire faculty came together to support me. In particular, Dave Bass made sure I could complete my student teaching at home while I supported my dad and I graduated on time with honors. This experience is a great example of the family feel at VCSU and how much the faculty cares."