Burchill, Mary (Weshnevski)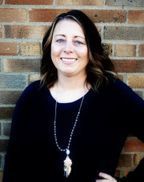 MARY (WESHNEVSKI) BURCHILL '03
Mary is dually licensed in North Dakota as a Licensed Professional Clinical Counselor and Licensed Addiction Counselor. Mary decided to open Inspire Counseling to provide services to Valley City, and the surrounding area. She grew up in the area and attended college at Valley City State University. She graduated with a Bachelors Degree in Business Administration and concentration in Marketing in 2003. Mary graduated from North Dakota State University in 2012, earning a Master's of Education in Clinical Counseling.
In 2016, Mary received the Outstanding Chapter Public Relations Award from the American Foundation for Suicide Prevention. She has co-chaired the Out of Darkness walk from 2017 until the present time.
Mary serves the Valley City community by providing counseling services for children, adolescents, and adults at her private practice. She is very caring, understanding, and wants people to reach their goals.
Mary has mentored and provided internships for VCSU students that are interested in the counseling field along with being a regular speaker for multiple Psychology courses at VCSU. VCSU graduate, Autumn Perry said, "Mary is a great candidate for the Young Alumni Achievement award due to her dedication to her clients, the community and VCSU."
A special memory for Mary would be from participating in theatre while attending VCSU. She remembers rehearsals and backstage antics always resulting in fun and laughter.