Johnson, Matthew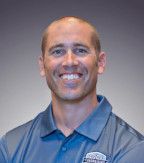 Awarded in 2018.
Matthew C. Johnson is a 2001 graduate of Valley City State University. He received his Master's in Education from Northwest Missouri State University in 2004.
Johnson is currently a Sales Representative for Fundraising University. Other positions Johnson has held include instructor and Associate Head Coach at Northwest Missouri State University. In addition, during the summers of 2009-2017 Johnson was the Manager/director of baseball operations of the St. Joseph Mustangs.
Under Johnson's reign as manager, the Mustangs compiled a 321-156 record with five regular season North Division Championships and five MINK League Championships in 2011, 2012, 2014, 2015 and 2017. Under Johnson's tutelage, St. Joseph became a destination for collegiate players looking to experience a professional atmosphere and a fan base that was consistently in the top ten of Summer Leagues across the country.
A former assistant baseball coach at Northwest Missouri State, Johnson arrived at the St. Joseph Mustangs after four years of professional baseball experience in the independent leagues. Johnson played two seasons in the Northern League for the Fargo-Moorhead Redhawks and the Allentown Ambassadors and one season with the Washington Wild Things in the Frontier League as a catcher. He finished his career as a relief pitcher for the St. Joseph Blacksnakes of the American Association.
Prior to his professional career, he was a four-year starter at Valley City State University. During his college career, he earned three All-Conference honors, one All-Region honor and one All-American honor along with being named Dakota Athletic Conference Most Valuable Senior.
When asked what being a graduate of VCSU means to you - Johnson commented, "There is a sense of pride every time I tell someone that I graduated from Valley City State University. The campus was always inviting and the family atmosphere made me feel right at home from the first moment I stepped on campus and every time I come back to visit."
Special memories include: the relationships that Johnson had with his coaches and professors are still relationships that he has to this day and the memory that stands out would be meeting his wife, Brenda (Meyers) '02, while at VCSU.
Johnson and his wife Brenda have two children, Jase (13) and Brynlee (10).