Krueger, Kendra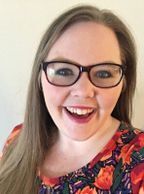 Awarded in 2023
Kendra earned a Bachelor of Science degree in Social Science from VCSU in 2012. She is currently the Senior Field Advocacy Operations Manager for the American Cancer Society Cancer Action Network (ACS CAN). Prior to her time with the ACS she worked for the American Heart Association and Jamestown Chamber of Commerce.
While attending VCSU, Kendra was Student Senate President and represented VCSU at the ND Student Association meetings at the State Capitol which she says launched professional connections she has across the region and country still to this day.
Kendra has been honored with the ACS CAN Silver Award (2022), ACS CAN Presidents Award Winner (2021, 2022), the American Heart Association Hero Award (2017), Giving Hearts Day Rising Star Award (2017), Administrative Award of Excellence (2015) and the Midwest Affiliate Best Year Ever Star Performer (2015). In the Fall of 2022, she received the ACS CAN Field Grossroots Professional of the Year award for her outstanding work in grassroots organizing in support of the mission to make cancer a national priority.
When asking Kendra what graduating from VCSU means to her, she said "I wholeheartedly believe that VCSU student organizations, resident halls, and my internship in Valley City was where I built lifelong friendships and began to build a strong foundation for my career. It was not only a place to study, but a place that built interpersonal skills and flourished with opportunities to be a student leader, which I am unsure I would have been afforded in so many different ways, to such a high level at another university."
Kendra has countless fond memories of her time at VCSU including traveling to Greece and Italy with the History Department where she learned one of the greatest life lessons and mottos in the Sistine chapel to "Find Beauty in the Chaos". Kendra holds these and many more memories dear to her and will always look back fondly of her time at VCSU, even with a couple of historic floods. Kendra finds herself filled with appreciation for everyone she encountered along the way and her time spent at "Home".