Lucas, D.C.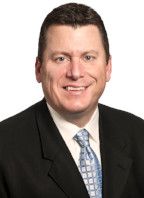 Awarded in 2015
D.C. Lucas is a 1996 graduate of Valley City State University. He earned his Master's degree from the University of Mary in 2011.
D.C. began his career as a Technical Trainer/Sales Engineer at Corporate Technologies in Fargo and after four years moved into a position as a Corporate Account Executive with Intellisol International; a position he held for three years. D.C. spent time as a Business Development Manager at Sundog and a Territory Sales Manager with Vtrenz. After four years as a Sales Rep/Diabetes Specialist with Takeda Pharmaceuticals, he went to work for ADP and now has served as a Business Development Manager with Eide Bailly LLP since 2011. D.C. is a top performer in the Technology Industry.
D.C. has served with the Fargo-Moorhead/West Fargo Chamber Ambassadors, United Way, Fargo-Moorhead Leadership, the VCSU Alumni Board of Directors (two years as President), and is active in the Northern Cass School District.
D.C. meets with current VCSU students one on one to talk career paths, is part of the VCSU Business Department Advisory Board and has been a speaker with VCSU Career Services at many of their events.
When asked "What does being a graduate of VCSU mean to you?" he responded,"It means you're part of a family for life. Ever since I graduated from VCSU, they have continued to stay a part of my professional life and my personal life."
D.C. has many special memories about VCSU, most revolve around the people who worked and studied there. "The first day being on campus will always be a special day, as I remember how friendly and helpful everyone was. It felt like I'd been in the VCSU family for years on my first day. I will remember the business classes I took from Diane Wood and the career prepping Marcia Foss gave me as special moments."