Schall, Cory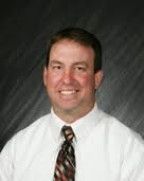 Awarded in 2016
Cory Schall graduated from Valley City State University in 1999 with a Bachelor of Science Degree in Education. He is currently working towards his Masters in Education Administration from NDSU.
Schall works at Oakes Public School as a grades 4-6 elementary science teacher. Schall is the head wrestling coach, junior high football coach, legion baseball coach and pee wee wrestling coach.
In 2006 and 2009, Schall was named the North Dakota Class B Wrestling Coach of the Year and received the VCSU Alumni Association's Certificate of Merit in 2009. During his coaching career Schall has coached 25 Class B State Individual Wrestling Champions, 67 Class B Individual Wrestling Place Winners and his teams have been Class B Wrestling Champions in 2009, 2010, 2011 and 2012.
Anna Sell, Oakes Elementary Principal, stated in her nomination letter that Cory is one of those "rare gems" that would do anything or everything to help someone in need. He volunteers his time to the school, community, and even across the state in various roles and responsibilities. He spends countless hours of his own time to maintain the American Legion baseball field in Oakes, he opens up our gym/weight room for our athletes early in the morning and asks nothing in return, whenever he is approached by others to help better a situation or condition he will never turn them down. He serves as a role model to our young students, especially our young boys who can observe him as a moral, ethical, kind, loving, family-oriented man. I would trust Cory with any task or challenge and know that it will be done over and above my expectations.
When asked what does being a graduate of VCSU mean to you, he replied, "I am very proud of the education experiences that I obtained through VCSU. I have many lifelong friends I still interact with through teaching and coaching.