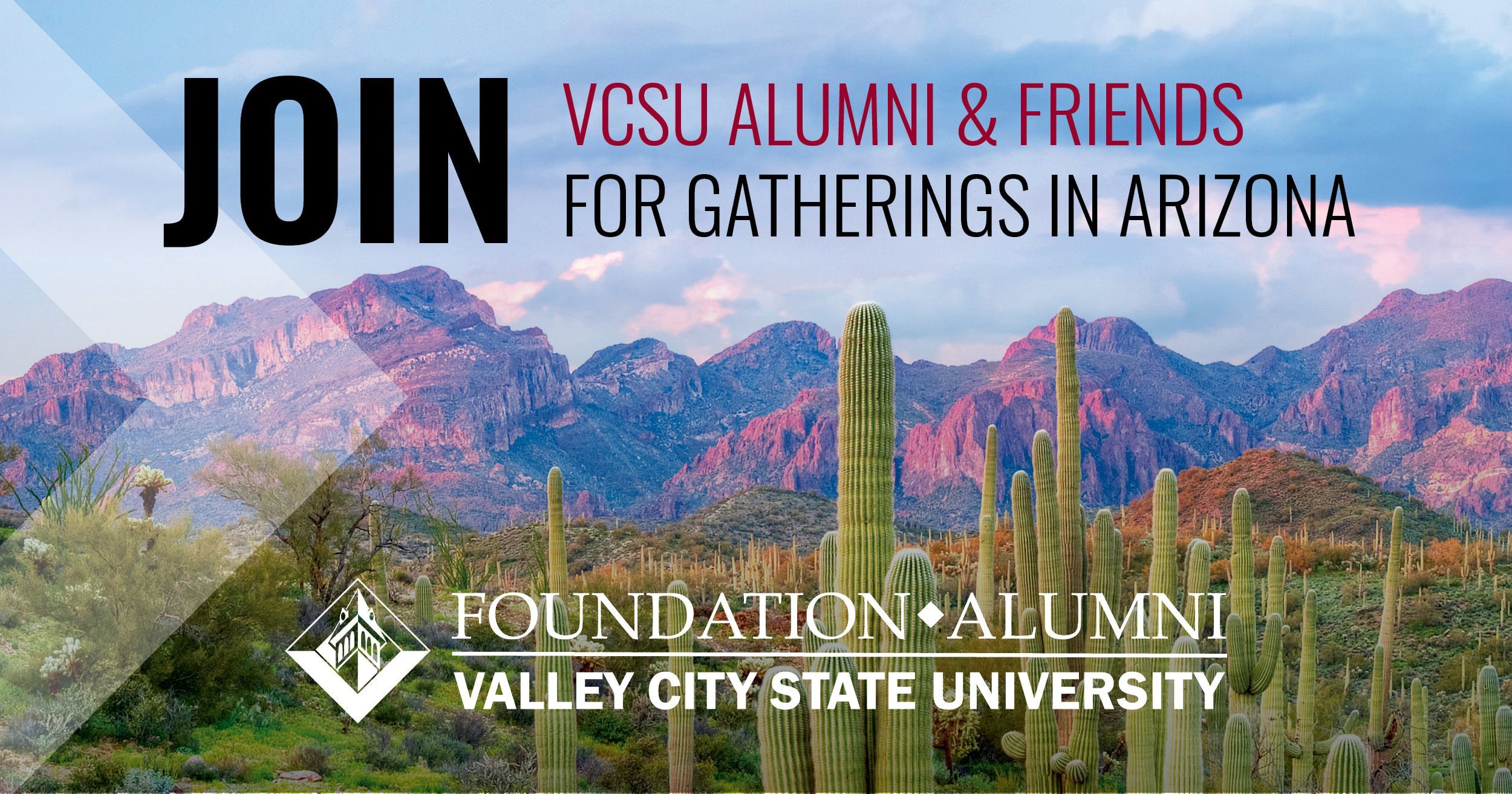 VCSU Foundation & Alumni Office to Host Events in Arizona
The VCSU Foundation & Alumni office invites all alumni and friends of the University to our upcoming events in Arizona (Feb 4 and 5).   This is a wonderful opportunity for you to find out what's new at VCSU from our President, Dr. Alan LaFave! 
Come and join us – get reconnected with VCSU and do some reminiscing with fellow alumni. 
For more information, or to RSVP, please call the VCSU Foundation Office at 701-845-7403 or Kim.hesch@vcsu.edu
FRIDAY, FEBRUARY 4, 2022 — PEORIA, ARIZONA
No-Host Luncheon @ 11:30 a.m.
The Links Neighborhood Grill • Westbrook Village18823 N Country Club Pkwy • Peoria, Ariz.
SATURDAY, FEBRUARY 5, 2022 — MESA, ARIZONA
Social & Luncheon
The Terrace Green at Viewpoint Golf Resort • 650 North Hawes Road • Mesa, Ariz.
Alumni Social & Luncheon — $15 per person
11 a.m. — Reunion Social
12 noon — Luncheon
1 p.m. — Program
Bring a friend! These events are not restricted to VCSU alumni.
For more information, or to RSVP, please call the VCSU Foundation Office at 701-845-7403 or Kim.hesch@vcsu.edu