Be a Social Media Ambassador
The success of our first Viking Day of Giving will rely heavily on the number of donors we can reach. Whether you donate a lot or a little, you can help our Day of Giving success by sharing some of the messages or images below on your social media pages, and encouraging others to join in. Simply save, copy and paste.
Or better yet, create your own message!
Consider making a donation and challenging your old roommate, coach or teammates to match it!
Post a video sharing memories from your time at VCSU. 
Tell us about your favorite professor, your college sweetheart, or that memorable Viking victory you played in!
Show your Viking Pride and help us impact the next generation of Vikings!
The first annual Viking Day of Giving takes place on Nov. 12, 2020. I give to VCSU because (insert own words). Join me in making this first annual day of giving a success! #VCSUgives 
www.vcsualumni.org/vcsugives
The first annual Viking Day of Giving is happening Nov. 12. Mark your calendars to support our Vikings! #VCSUGives
www.vcsualumni.org/vcsugives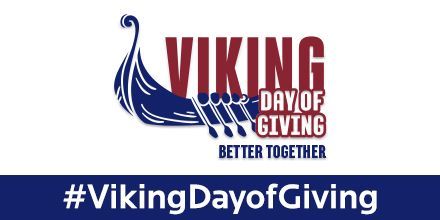 I'm going to give to Valley City State University on Nov. 12 to support my #VCSUVikingFamily. Join me!
www.vcsualumni.org/vcsugives
I'm participating in the first annual Viking Day of Giving. You should too! Give to VCSU on Nov. 12. #VikingsGive
www.vcsualumni.org/vcsugives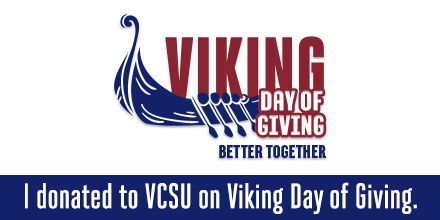 I'm participating in the first annual Viking Day of Giving. You should too! Give to VCSU today.
www.vcsualumni.org/vcsugives
Time is ticking. Make your gift today for Viking Day of Giving! #VCSUGives
www.vcsualumni.org/vcsugives